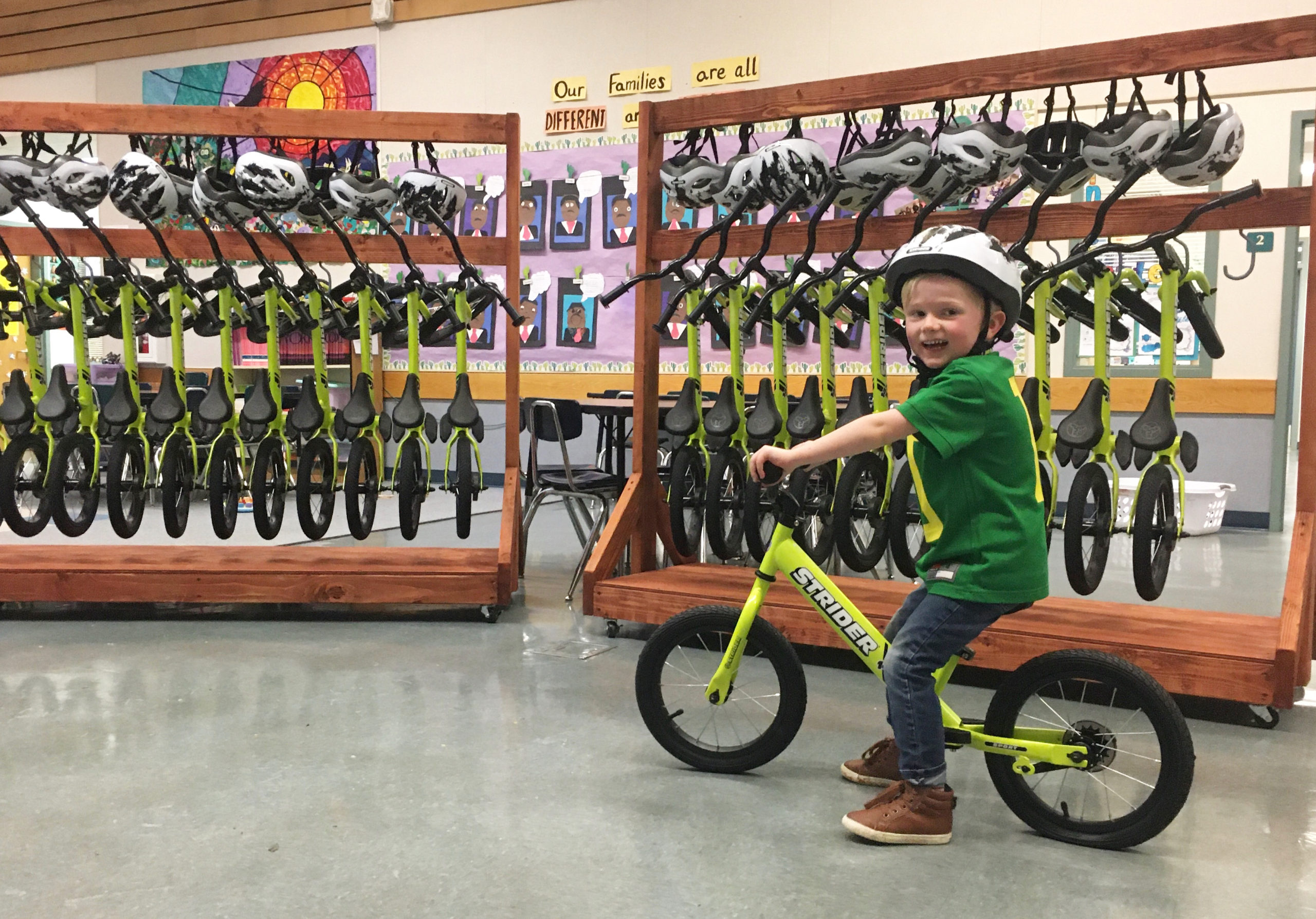 We know that school storage is limited, so how are you going to fit twenty-something bikes into an already chaotic equipment room?
Don't worry, we've got ya covered.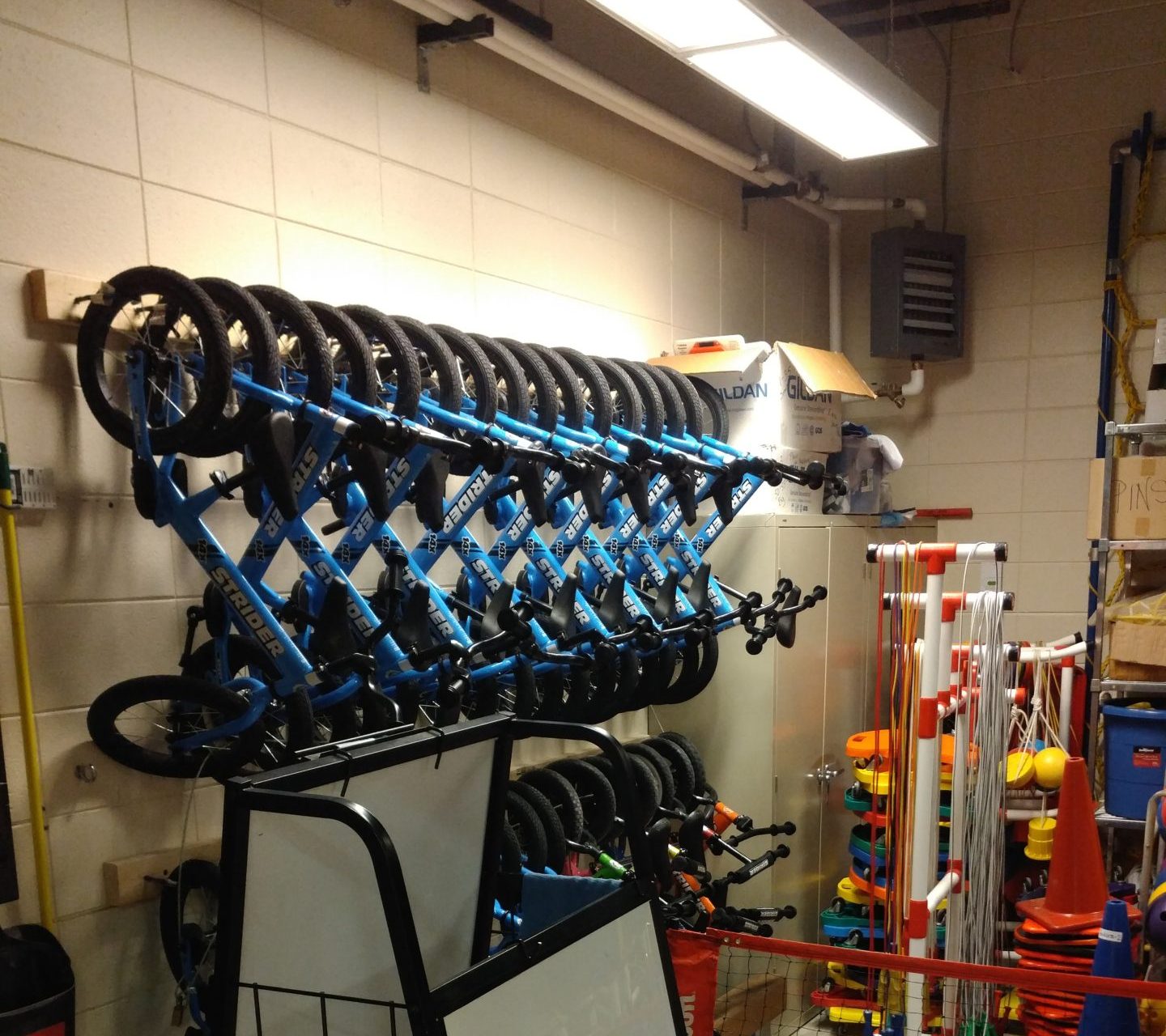 One option for bike storage is a simple wall hook system. This takes up minimal space, and can be hidden in a closet or installed directly on a gym wall. This can be easily customized to accommodate the amount of bikes your school has.
Find the Bill of Materials and Directions here: 14x Wall and Floor Storage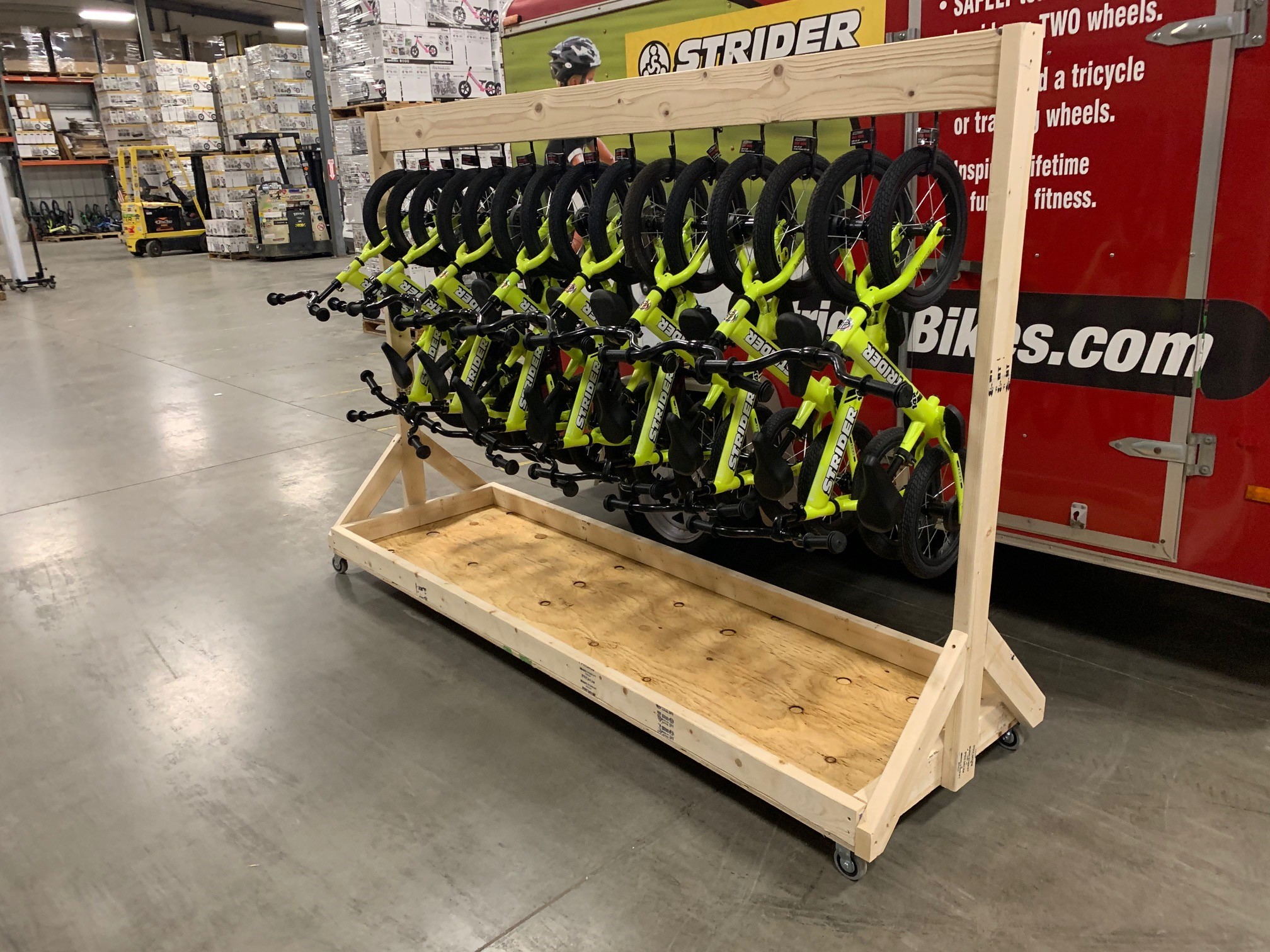 This rolling bike rack option is extremely popular among schools. Some schools have made creative adjustments to accommodate what works best for their school.
Find the Bill of Materials and Assembly Directions Here: All Kids Bike – Rolling Bike Rack (holds 15 bikes)
Check out this video to see a demonstration of the assembly:
This video demonstrates the build of a rolling rack that accommodates 10 bikes, but can be easily adjusted to allow room for additional bikes.
If you have questions or suggestions for the best way to store bikes at your school, please contact us.