All Kids Bike National Ambassadors share a passion for inspiring adventure, confidence, independence, and health in our youth.
As we grow the team of All Kids Bike National Ambassadors, it's so exciting to see the innovative ideas these individuals bring to the table. With ambassadors coming from various industries, interests, and careers, there are always unique new ways that they choose to move the All Kids Bike movement forward.
Among our more recent ambassador recruits, is Steve Blick, an individual with a deep passion for two wheels and helping others fall in love with bikes. Blick has been fortunate to turn this passion and favorite hobby into a career, immersing himself in the biking industry for most of his working life, including his work at Oakley, for 20 years, where he championed the groundbreaking products made for the fellow two-wheelers.
It was clear to us right away, that Blick would take his platform as an ambassador above and beyond to make the BIGGEST impact. He's eager to take All Kids Bike's network and reach to a whole new level and determined to engage other athletes, inspiring them to invest their passion to bring the lifelong skill of biking to kids across the nation.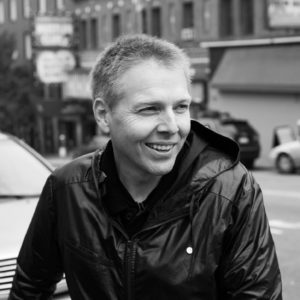 Can you share your experience with two wheels?
As far as I can remember, I've always been around bikes. Beginning as a childhood BMX'er, to bike shop rat, to sponsored bike racer, to R & D test rider, ending up inside the bike industry as a marketeer for Marin Mountain Bikes, GT Bicycles, Oakley, and BSP.
Working with riders is my passion, whether recreational or at the Olympics, Red Bull Rampage, or Tour de France, it's family to me. I am motivated to give back and share my experience on 2 wheels to help the next generation fall in love with bikes.
Why did I choose to get involved with All Kids Bike?
I want to my leverage my experience, communication strength, and industry connections to grow the future of cycling and help more kids fall in love with bikes.
Ryan McFarland and I are long-time friends (25+ years) dating back to the days when he was making an innovative bicycle suspension seat post design "The Thudbuster." It was best of the best. Over the years, Ryan and I have kept in contact and have a shared passion for helping more people fall in love with riding bikes. When Ryan offered the opportunity to join the All Kids Bike movement, I was all in.
Today, I feel lucky to be in the ALL KIDS BIKE family and honored to support the mission to teach every kid in America how to ride a bike in kindergarten PE class. It's my dream for EVERY kid, in every neighborhood, to have this opportunity to ride.