What About The Kids That Already Know How To Ride A Bike?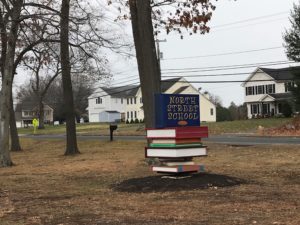 "What about the kids who already know how to ride a bike?" is a question we hear often. Although some kids may already know how to ride a bike, every student can benefit from participating in the All Kids Bike Kindergarten PE Program. PE teacher Cathi Dallesander, of North Street School in Connecticut, shared how students of all experience levels encouraged one another as they triumphed on two wheels.
Cathi has been a physical education teacher for over 20 years. Last spring TSI Harley-Davidson adopted her school and donated the Kindergarten PE Program to her school. Since the delivery of the bikes and curriculum, nearly 300 students have completed the program. Recently Cathi took some time to hop on a call with us and share what she has seen this program do for her students.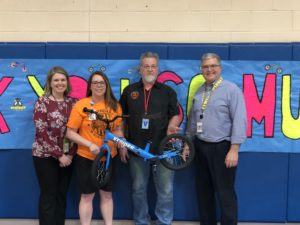 "It's amazing how transformational this experience is for the kids in my classes. I'm not talking about physical skills only; they are gaining tons of physical skills with this program, but I'm seeing emotional and social growth like nothing I have seen in my twenty years of teaching physical education. Kids that have never been on a bicycle before will typically start out feeling frustrated, overwhelmed. As you can imagine, we have some tumbles and stumbles, and you can see the frustration on their faces. What amazes me is not one of those frustrated kids has ever considered giving up. The kids come back to the next class, they get their little helmets on and get right back on the bike, and you can see the determination on their faces. Some of that comes from within, some of that comes from their classmates."
We asked Cathi what she meant by some of the determination coming from classmates, she explained: "There are a handful of students in each class that already know how to ride a bike so I will pair these kids up with the ones who have never been near a bike, and they take great pride in becoming a mentor for their friend. They become great motivators and are just as excited when the student does finally get it, and you can see them both share in the success, high fives, cheers, hugs. I love how these kids will embrace that leadership role and support one another. The kids that do know how to ride never act as show off's, they genuinely want to help the rest of the class learn this skill. I've never seen that in my twenty years of teaching, there is no competitiveness; they are all on the same team with this."
Cathi shared with us how she sees riding a bike as a lifelong skill every child needs to learn, "It's like teaching a child to swim, they need to learn that; these skills will last a lifetime and benefit these children in many ways."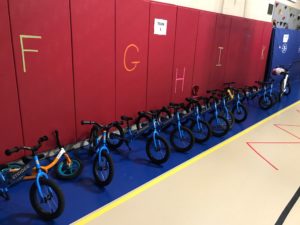 It's incredible to watch each individual child gain confidence as they achieve a goal, but it is an entirely different experience to watch students support one another and share in each other's successes. Cathi witnessed the empathy, leadership and encouragement her students shared in her gym – even if they were already seasoned riders – as they all engaged in the Kindergarten PE Program.
Below is a video from North Street School where Cathi tells us why the All Kids Bike Kindergarten PE Program is the best way to teach children how to ride a bike!
If you would like to learn more about how to bring the Kindergarten PE Program to your elementary school, contact one of our All Kids Bike staff today!