All Kids Bike Receives $360,000 From HDR Foundation
Grant to Bring Learn-To-Ride Program to Kindergarten Classes Across U.S.
Rapid City, SD, Sep. 7, 2023 –All Kids Bike, the nonprofit equipping schools with everything needed to teach children how to ride bikes in kindergarten PE class, received a $360,000 donation from the HDR Foundation. This latest investment brings the charitable organization's total award for the program to over $500,000 in the past two school years.
The grant will fund the learn-to-ride program in 40 U.S. public elementary schools this year. The initiative empowers kindergarten physical education students with the skills and confidence to ride a bike.
The partnership aims to select Title 1 schools that face unique challenges in providing their students with resources that foster growth and development in cities where HDR employees live and work.
"HDR and All Kids Bike have a shared vision to shape communities and empower future generations," said Lisa Weyer, executive director of the Strider Education Foundation, the nonprofit that operates All Kids Bike. "This grant will have a lasting impact on nearly 30,000 students, starting this year and continuing for the next decade. We're incredibly grateful to HDR Foundation for its support."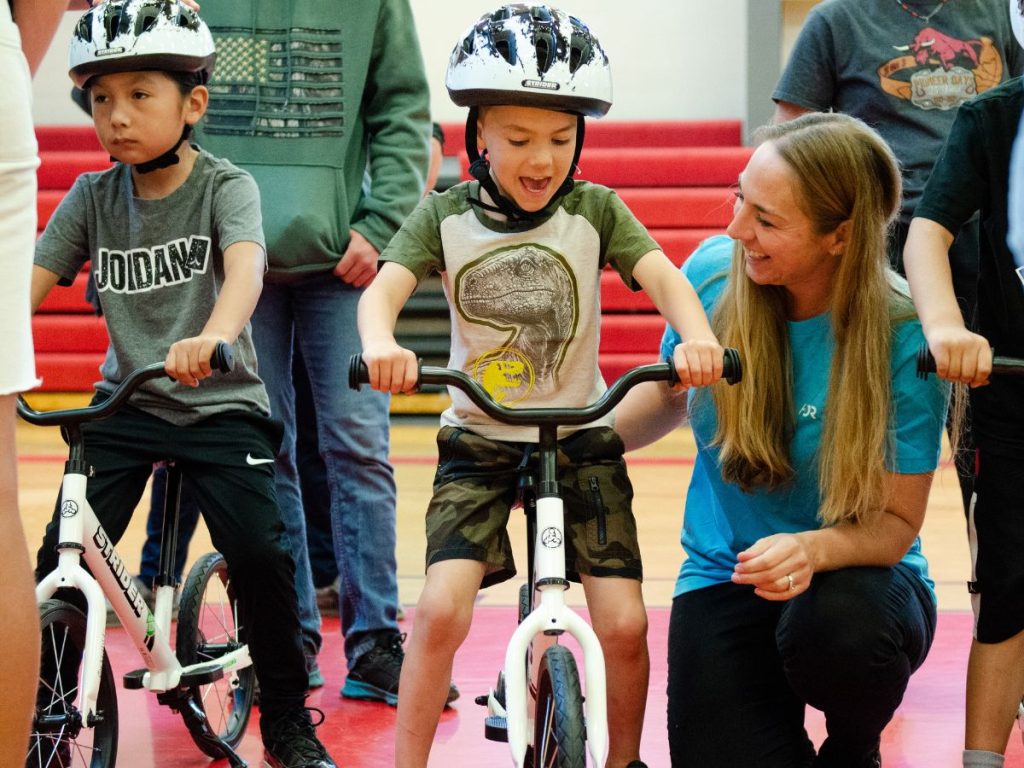 It's the second grant to All Kids Bike from the HDR Foundation. Last year, the Foundation donated $150,000 to fund the program at 25 schools in 10 states. This year's grant is the largest given by the HDR Foundation and largest single gift received by All Kids Bike.
"The opportunity to partner with All Kids Bike aligns with the career passions and expertise of HDR employees — working each day to build safe, strong, connected and more sustainable communities," said Kevin Mosteller, HDR southeast regional director of operations.
Nancy Hales, HDR Foundation executive director, added that this alignment reflects being part of a 100% employee-owned company. "We're active in all the communities where we live and work," she said. "With this grant, we'll assemble bikes and racks, deliver them to schools and join in the announcement. Seeing the joy on those little faces when they see this gift to their school is priceless."
Each learn-to-ride program comprises a fleet of 24 Strider bikes, pedal conversion kits, helmets, a teacher instruction bike, two rolling metal bike storage racks, curriculum aligned with national SHAPE PE standards, teacher training, and organizational support from All Kids Bike for as long as a school operates the program. It includes everything needed to teach every kindergarten student how to ride a bike for up to 10 years.
The HDR Foundation grant will bring the program to schools in the following communities during the 2023-2024 school year:
Folsom, CA

Los Angeles, CA

Irvine, CA

San Diego, CA

Santa Anna, CA

Tallahassee, FL

Tampa, FL

Atlanta, GA

Chicago, IL

Boston, MA

Minneapolis, MN

Kansas City, MO

Charlotte, NC

Reno, NV

Bend, OR

Philadelphia, PA

Southern California

Minneapolis, MN

Chicago, IL

Dallas, TX

Houston, TX

Columbia, SC

Corpus Christi, TX

Sioux Falls, SD

Columbia, SC

Charleston, SC

Corpus Christi, TX

Dallas, TX

Houston, TX

Vienna, VA

Virginia Beach, VA

Vancouver, WA