Cole Irvin, Baltimore Orioles Player to Launch All Kids Bike Program, Bringing the Joy of Two Wheels to Local Students
All Kids Bike Launches Kindergarten PE Program with Baltimore Orioles Players and Special Guests Motorsports Reporter, Kristen Beat and Orioles Pitcher, Kyle Gibson
Baltimore, MD – On May 12, 2023, All Kids Bike, a nonprofit organization with the mission to teach every child in America how to ride a bike in kindergarten PE class, launched its program in Baltimore with the support of the Baltimore Orioles and special guests Kristen Beat and Kyle Gibson. The event, held at Federal Hill Preparatory Academy, included a surprise bike reveal, introduction of the Learn-To-Ride Program to students, and a presentation from school staff and donor representatives, including Baltimore Orioles mascot, The Oriole Bird.

Kristen Beat, NBC Sports and Fox Sports 1 Reporter, and her husband, Cole Irvin, professional baseball player for the Baltimore Orioles, delivered the All Kids Bike Kindergarten PE Program as an effort to make school fun and give back to their community. The program was made possible through the couples generous donation to All Kids Bike, which will fund the program at Federal Hill Prep.

Lisa Weyer, Executive Director with All Kids Bike, expressed her gratitude for the couple's donation, saying, "We are incredibly grateful for the support of Kristen Beat and Cole Irvin, as well as the Baltimore Orioles, in helping us bring this program to children in Baltimore. Of the 42 elementary schools in Baltimore City Public Schools, Federal Hill will be the second one to run the All Kids Bike program."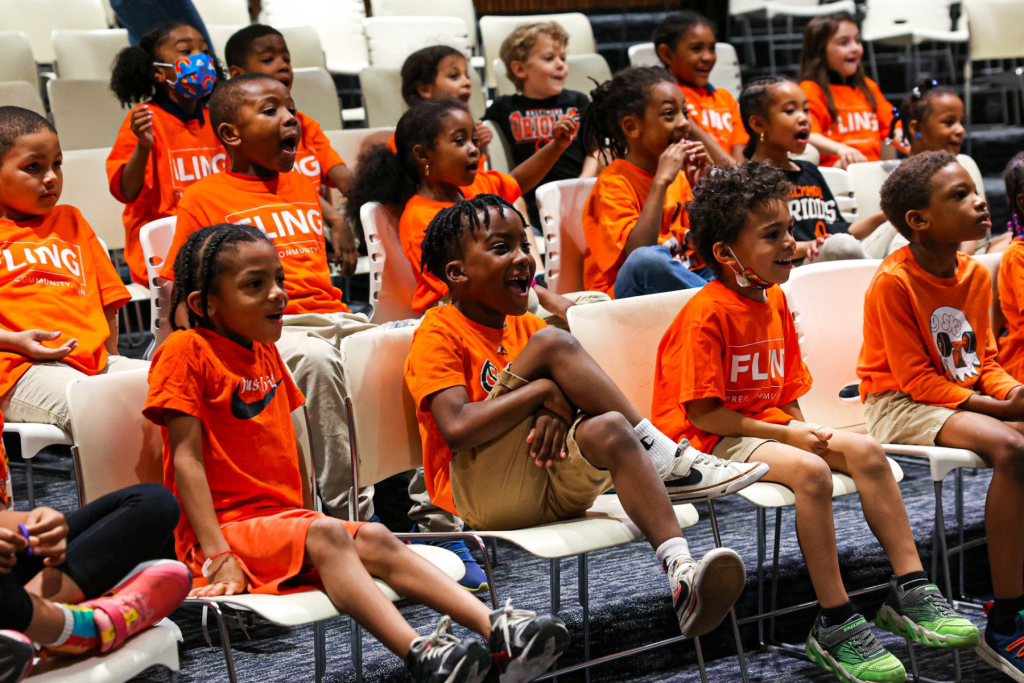 According to data from the Baltimore City Public Schools, over 60% of students within the district are low income. The All Kids Bike program aims to provide an opportunity for students who may otherwise not have the resources to learn how to ride a bike at home by providing the kindergarten learn-to-ride bike program in a school setting. The resources from this program will teach the next 7 to 10 generations of kindergarten students how to ride a bike; promoting a foundation of physical activity, independence, and confidence.

Kristen Beat spoke to the importance of supporting the children in their community, saying, "We believe that every child deserves the chance to have fun and be active, and we saw an opportunity to make a difference through the All Kids Bike program. Not only will this program teach kids a valuable skill and promote physical activity, but it can also help make school more enjoyable and encourage kids to want to come to school each day. We are proud to support this initiative and help promote healthy habits among kids in Baltimore."

Baltimore Orioles players and staff participated in the event by building the bikes that were later revealed to the students. The Oriole Bird made an appearance to encourage the children and celebrate the launch of the program.

All Kids Bike plans to expand its program to more schools in Baltimore and across the country, with the goal of teaching every child how to ride a bike in kindergarten PE class.

For more information on All Kids Bike and its mission, visit www.allkidsbike.org.

About Strider® Education Foundation and All Kids Bike
The All Kids Bike Learn-to-Ride Kindergarten PE Program launched in 2018 with a simple mission: give every child in America the opportunity to learn how to ride a bike. With everything needed to teach kids how to ride a bike, the program includes teacher training and certification, a fleet of 24 bikes, pedal conversion kits, helmets, an instructional bike for the teacher, plus resource portal access and live support for the life of the program. Substantially underwritten by the Strider Education Foundation, today, All Kids Bike Learn-to-Ride Kindergarten PE Programs are active in over 900 schools across all 50 states, teaching more than 100,000 kids to ride each year. For more information, please visit www.allkidsbike.org.