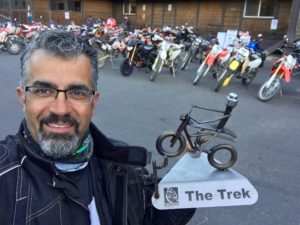 Why is the first ambassador of the All Kids Bike movement a motorcycle rider?
Simple, because most motorcyclists first experience the thrill of two wheels on a bicycle as a child. It sure was that way for Robert Pandya, a self-proclaimed lover of all things "2 wheels" submerged in the industry he's passionate about and proudly states to be full of great people to work with.
Motorcyclists are always looking for ways to engage or attract young riders to any sport of 2 wheels, and the ability to balance a bicycle is a natural stepping stone towards freedom, control and appreciating moving through the wind.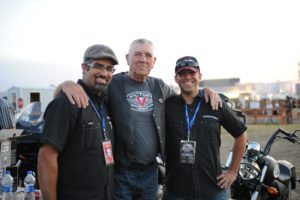 "I simply do not see any other product on the planet that will fundamentally improve the lives and health of so many kids as Strider Balance Bikes can," Robert explained to us. "Strider is not only a great product for kids but a lifestyle of freedom, exploration, and control that have been driving forces in my life. Being part of the Strider Education Foundation is the best way to help ensure a vibrant future for all brands involved in bicycling and Powersports."
Robert Pandya enjoys idling at the crossroads of enthusiasm and business with a 25-year career in the motorcycle industry, his experience and skillset include everything from a dealership service writer and salesman, to outreach and PR, along with events management and creative services. Robert's resume includes working for Aprilia, Moto Guzzi, KYMCO, running track events for Buell, Victory Motorcycle and most recently the PR manager for Indian Motorcycle. Robert has been heavily involved with revealing the new Indian Chief, Scout, and other special projects for Indian Motorcycle.
Now residing in Georgetown TX, Robert has been seeking out ways to elevate motorcycling and ridership by hosting a panel at www.motogiveashift.com and helping to produce the "Discover The Ride" program at the International Motorcycle Shows.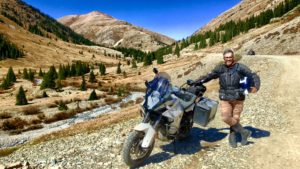 "I've said that Epic is as Epic does – so that is what I am aiming for. I look forward to the future and continuing to grow the movement of All Kids Bike. I know what riding a bike as a child did for me, I look forward to watching this next generation grab life by the handlebars and take it for their own epic ride!"