It's Never Too Late To Support Your Hometown School!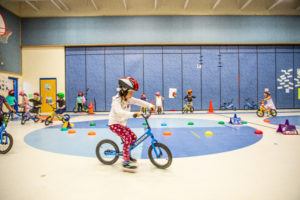 We recently had the opportunity to sit down with Joe McFarland, a former teacher who funded two schools that hold some special meaning to him.
"Not only did myself and wife teach at these schools, but both of my kids also went to Kindergarten there. When I discovered an opportunity to fund these schools with the All Kids Bike Kindergarten PE Program it was sort of a "no brainer" for me. At first, the schools were a bit confused, why was this person wanting to donate bikes to our school, but then when they researched our names, it made sense to them and they were just thrilled with the idea of being able to offer this program in the kindergarten PE classes." Joe along with his wife Sandra spent over 20 years teaching in that school system in Indiana and decided on two little towns to surprise with the donation. "One where I went to school, and one where my kids attended kindergarten."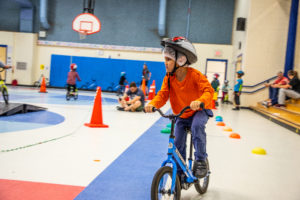 Joe and Sandra funded the All Kids Bike Kindergarten PE Program for both these schools on their own, they didn't coordinate a fundraiser, they didn't donate from a business, just out of their pockets. In fact, Joe jokes saying he used money that would just go to his kids if he dropped dead, "They said they were okay with it" he laughs.
When I asked Joe why he felt learning to ride a bike was important he offered this, "Even as old as I am, when I learned to ride a bike, my life changed completely. I grew up in a small town in Indiana about 2-3 miles out of town, once I got my bike, I could go everywhere. I could get myself to school and go to all the places I wanted to go to. I've been riding motorcycles since I was 12 years old, so I believe in the power of two wheels and feel it's important to get kids out learning how to ride as soon as possible, get them away from the video screens." He also shared that the school funding went super smooth, that the All Kids Bike staff was in excellent communication and very on top of it.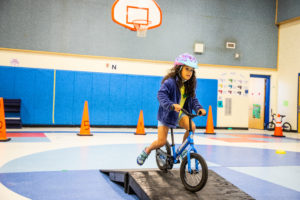 "I think it's a really good program, it's important to get kids on bikes, they will get to experience freedom, independence, there is so much for these kids to learn from riding a bike. Kids don't have that opportunity today so if they can get that through school, it's very important. That 14x with the pedal kit is such the perfect bike for kids to learn on when you watch a kid put their feet up and take that first pedal, it's amazing to watch that."
If you have fond memories of your hometown school and are considering donating to this program, please reach out today to one of our All Kids Bike staff, they will be happy to assist you!