Investing In Youth Riding To Support The Moto-Industry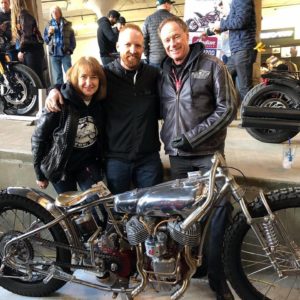 Marilyn Stemp, the publisher of Iron Trader News and the Sturgis Rider Daily, sat down with us to explain why it was so important to her to fund the Belle Fourche school with the All Kids Bike Learn-To-Ride Program.
"I decided this was a way to contribute to new ridership in the motorcycle industry, this is a campaign already in place to introduce children at the right age to the fun of two wheels, bicycles are fun," she explained.
Check out the video below as Marilyn shares just how easy it is to fund a school and introduce so many kids to biking and the benefits it brings. Marilyn is such a fan of All Kids Bike she is also a National Ambassador and is now on a mission to get every child in America on two-wheels in Kindergarten PE class.