Celebrate the big game with an All Kids Bike tailgate fundraiser!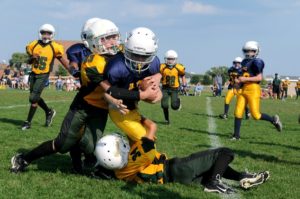 Fun events are the most exciting way to fundraise and are often very successful. With football season in full swing, what better way to bring
people together than to throw a tailgate party!
This is an extremely fun and easy way to get people together and raise money for your school. Grilling and having a good time go hand in hand with football games. Invite local students, families, staff, alumni, and other community members and leaders to attend.
To be sure the event is successful, inclusive and beneficial, here are some things you could do:
1. Grilled food and drinks!
Selling hot dogs, hamburgers, chips, hot chocolate,
soda, and water is an easy way to raise money.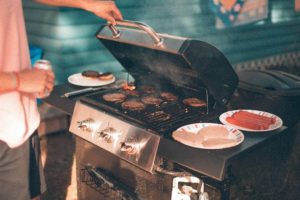 2. Create a cook-off!
This could be a chili cook-off, or maybe a best pie
contest – everyone loves pie!
3. Crazy fan contest!
The fan dressed up with the most spirit gets a prize!
4. GAMES!
Having multiple game stations ran by various school
clubs or teams will keep everyone entertained!
Game ideas:
a. Cornhole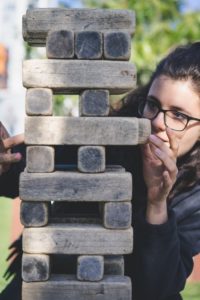 b. Horseshoes
c. Food eating contest
d. Ladder toss
e. Ring toss
f. Jenga
g. Flag football
h. Tug-of-war
5. Door Prizes
5. Door Prizes
Plan ahead and ask for donations around your town! This can be
gift cards, gift baskets, specialty items, maybe even a paid
vacation! Sell raffle tickets for prizes and draw for winners.
6. 50/50 Drawing
Sell 50/50 tickets throughout the tailgate party and even through
the actual game! Draw the winner and give them half of the money pot.
Get creative and have fun – the opportunities are endless!