Working With Local Restaurants to Raise Money For Your School
Restaurant fundraisers are a fantastic way to raise money, not to mention they're great for community building and generating support for your favorite local restaurants! There are a few options when it comes to teaming with a restaurant (or restaurants) to fundraise. Have you ever bought a coupon book or a card that has discount options for various places? Or used a special code that allocates a specific amount of your order's proceeds to a fundraiser? There are many fun ways to hold a successful restaurant fundraiser and here a few of them:
1. Restaurant Donates a Percentage of Profits
Pick a popular restaurant that offers a fundraising program and select a date and invite the community. Promote your even before the big day! The restaurant will not only donate a percentage of the profits generated during that time, but it will also be a fun way to gather friends that support your cause.
2. Volunteers "Work" as Servers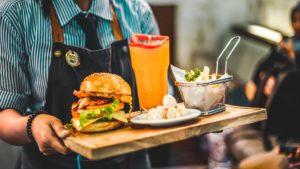 Some restaurants allow volunteers to "work" as servers for a fundraising event. Wrangle a group of volunteers, maybe even local celebrities, to wait or bus tables in which tips will be donated.
3. Fundraising Cards!
We've all seen (or been asked to purchase) one of those fundraising cards or books and it's a very successful and simple method of fundraising! In some areas you may be able to find a discount card or book that already has participating restaurants, stores, etc., that you can purchase in bulk to sell. If not, you may visit local establishments and ask them to join your fundraising effort by offering a discount to anyone who presents your card. Once you've got a nice list of discounts, you can sell the cards and apply the profits to your fundraiser!
Some Tips for Success: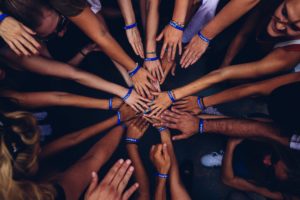 1. SPREAD THE WORD – Before your fundraiser begins, market the event or opportunity by word-of-mouth, flyers, emails, social media posts, etc. Make sure everyone around you knows that they can help you raise money by simply going to dinner or buy purchasing an amazing discount card that easily pays for itself!
2. Build A Team – Find a solid group of volunteers to increase your efforts – the more, the merrier! Passionate people will be your greatest advocates.
3. Be Creative – Maybe your fundraising group dresses with a theme for your event, or you hold an entire event to kick off sales!
4. Have Fun – Raising money for a great cause should be fun!