Montrose Forest Products Donates to Establish All Kids Bike Program in Montrose Schools
Montrose, CO – Montrose Forest Products, a Neiman Family Company, is proud to announce its donation to establish the All Kids Bike program in three elementary schools in Montrose.

The All Kids Bike program is a national movement to place Kindergarten PE Learn-To-Ride Programs into elementary schools across the country, using donations from individuals, businesses, and organizations. The All Kids Bike Kindergarten PE Program offers every child the opportunity to experience the joy of two wheels.

The program, which launched in March 2018, has already reached over 700 schools across all 50 states, teaching thousands of children how to ride over the next 7-10 years.

The donation allows the All Kids Bike program to be instituted at these schools, and going forward kindergartners will learn to ride bicycles in P.E. class using the comprehensive and inclusive curriculum the program provides.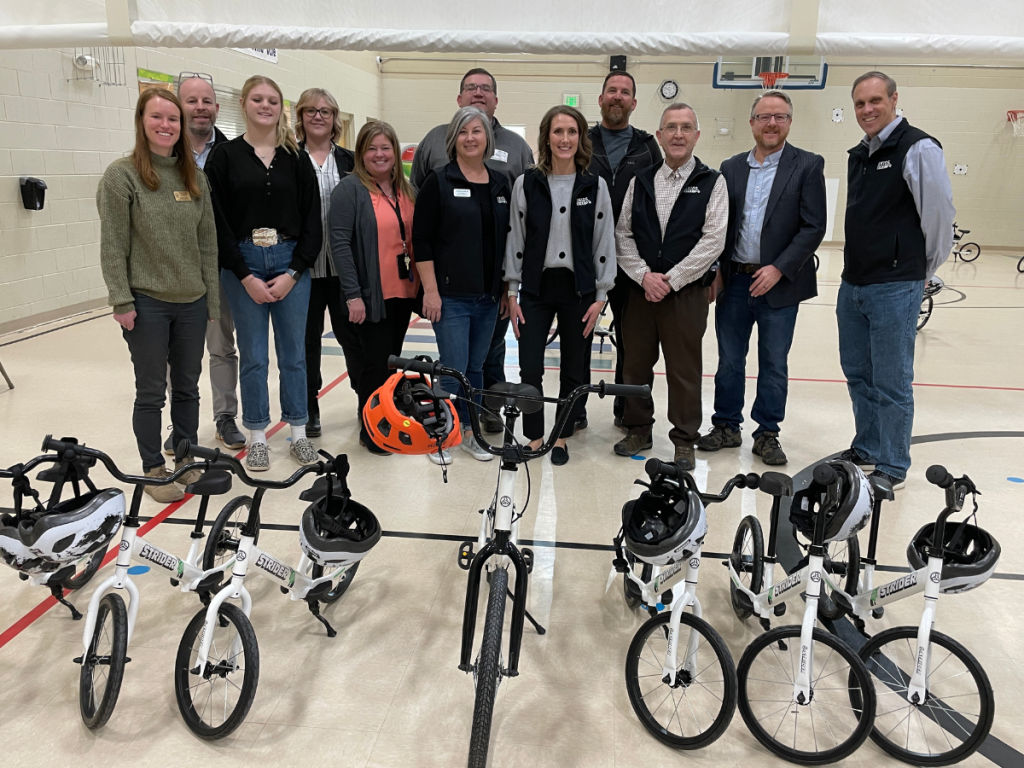 The program was officially revealed to a group of kindergartners at Johnson Elementary School on Monday morning, with Neiman company executives and the mill manager, Mike Kusar.

"We're committed to investing in the education, and youth, in the community" Said Jim Neiman, President of Montrose Forest Products and Neiman family companies. "Our work family, and their families, are important to us. This is a way for us to invest in their future and the community's future."

The Neiman family own and operate four mills across the west. They believe in sustainable forestry practices and collaboration with all stakeholders. "Recreation is a key objective of sustainable forest practices," said Sonja Merryman, Community Relations Director for Neimans.

"What a beautiful partnership that fits so well with our mission as stewards of the land." Sonja shared. "These kids now get the opportunity to enjoy the beauty of our national forests in a whole new way."

For more information about All Kids Bike, please visit www.allkidsbike.org.