Benefits of Biking – Help Kids Focus!
Typically, this time of year puts an extra pep in parents' step as they pull out backpacks and lunch boxes and prepare to get their kids out the house, er, we mean to send them back to school. This year feels a lot different. Spring break rolled into summer break, and summer break is rolling into a shaky start for most. The beginning of this school year brings uncertainty, and for parents and children alike, some anxiety. It's more important than ever to focus on the mental-emotional health of our children as they tackle learning in all its shapes and forms.
Many parents and caretakers have been faced with the seemingly impossible task of teaching and caring for children while trying to juggle work and family life during a time of economic and political unrest. Dinner might look like mac & cheese five nights a week. Work slacks are now coffee stained sweat pants. A Saturday family outing is spraying down the kids with a hose in the backyard. The evening glass of wine might start a few hours early, and kids have probably spent a lot of time inside on screens. Parents are in survival mode! How then are we going to get our kids back to some kind of a routine and focusing on schoolwork again?! Spoiler – bikes can help with that!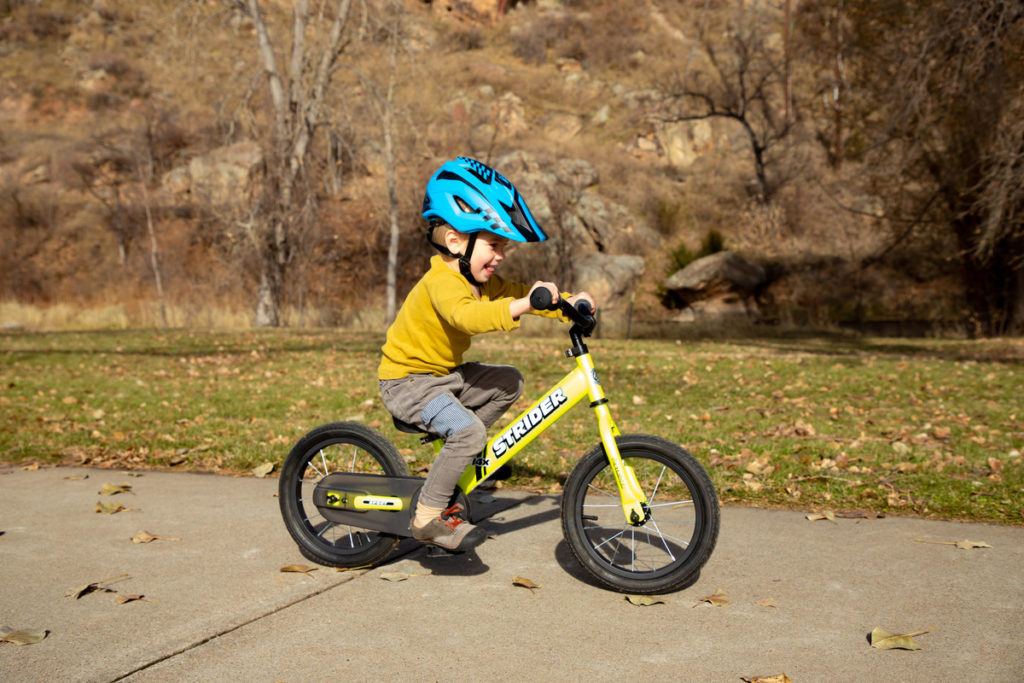 A bike ride around the block can offer kids much more than a good time. As if fun and fitness weren't reasons enough, bikes can also help kids focus and improve academic performance. According to the US Centers for Disease Control and Prevention (CDC), moving the body has a positive impact on cognitive skills like concentration and attention. Aerobic exercise helps blood flow to the brain and keeps a steady stream of oxygen and nutrients flowing to vital organs. One study, in particular, showed participants scored higher on memory, reasoning, and planning and were able to finish tests faster than before after just thirty minutes of pedaling a stationary bike.
Whether your kids are back to school in-person and you are helping with homework, or you are fighting to get them to focus while learning remotely, time away from lessons in favor of a bike ride around the block, doesn't come at the cost of learning. Mastering fundamental physical skills like balance and core strength boosts brain power and academic performance. We recommend that riding a bike becomes a part of every child's physical education. That might mean making time every day for kids to ride around in the driveway, riding to school,  or getting All Kids Bike to kindergarten PE classes in your school district. When compared to children who are driven to school, studies show that students who ride a bike or walk are more focused and ready to learn.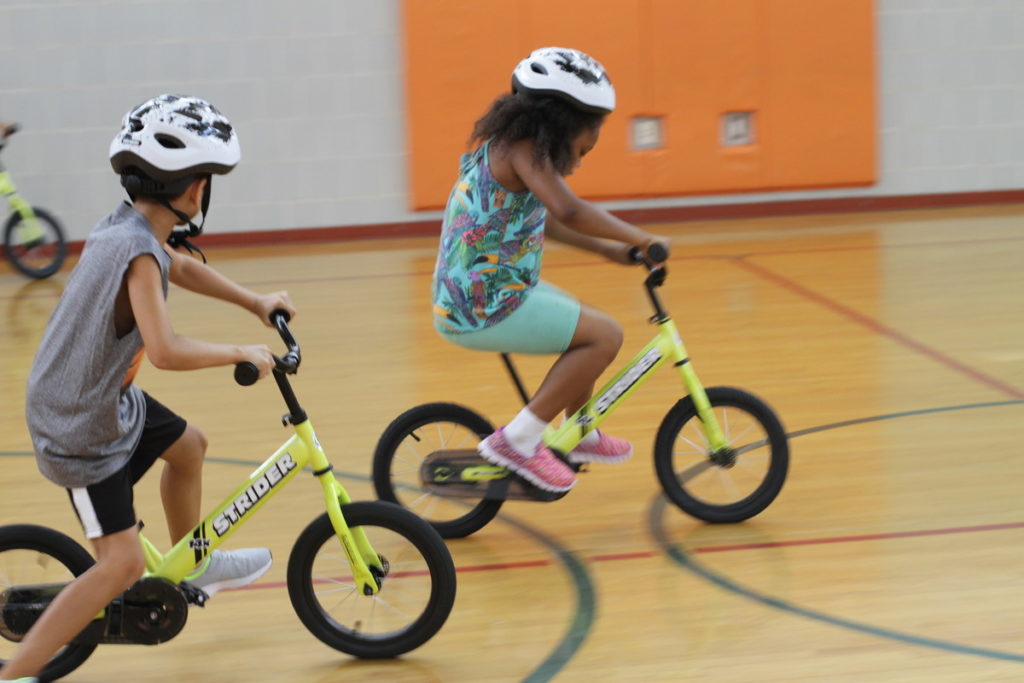 Right now, the world is facing complex challenges with multifaceted solutions. While keeping your family healthy and happy seems complex as well – some solutions are as simple as riding a bike. If there is ever a time to be gentle with yourself as a parent and compassionate towards your kid as a student, this is it. A bike ride might just be what the whole family needs for fun, movement, and focus!