Health Care Professionals, Tell Us What You Think About All Kids Bike.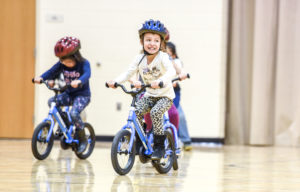 Obviously, at All Kids Bike, we are passionate about getting kids active, getting kids outdoors and getting kids socializing with one another. And we're hoping individuals in the medical field will feel just as passionate about it as we do. The problem is, many people don't even know this movement – to teach every child in America how to ride a bike in kindergarten PE class – even exists!
If you're not familiar, the All Kids Bike Learn-To-Ride Kindergarten PE Program is a great foundation to provide children with skills that will benefit them all the way through adulthood. The program is offered for FREE to kindergarten PE classes and equips schools with everything teachers need to teach children how to ride a bike. With this program, every student will develop a solid foundation of biking skills, whether they are a seasoned rider or have never been on a bike. Children will be having fun, and at the same time developing skills such as core balance, coordination, motor skills, visual and bilateral coordination along with overall strength and endurance.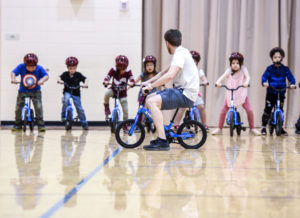 Let's not leave out that physical activity such as riding a bike is also beneficial to the mental health of children by building confidence, managing anxiety and depression, and increasing self-esteem and cognitive skills. Talk about a bonus to all that fun activity!
If you are in the medicine or healthcare field, we'd love to hear about what sort of everyday activities you are suggesting to your patients to promote a healthy lifestyle, and we want to make sure that riding bikes makes the list!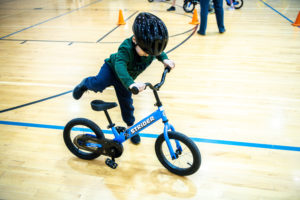 If you believe the All Kids Bike movement is a step in the right direction toward building healthier kids we would like to ask that you take a minute to sign your name in support! There is power in numbers, your signature will help show potential donors just how many people believe every child deserves to learn how to ride a bike, and that will lead to more children in schools across the country learning to ride! We welcome your thoughts and kindly request you reach out and share them with us at info@allkidsbike.org