All Kids Bike National Ambassador Donny Robinson
"It's hard to teach desire if you don't have the desire, motivation, then you don't have anything" -Donny Robinson
These words from All Kids Bike Ambassador Donny Robinson resonate with us. Donny Robinson is an American professional BMX racer, who has multiple big wins under his belt including being an Olympic bronze medal winner in 2008, USA Cycling National Champion in 2007, and the world cup series champion in 2006. Donny's philosophy reflects so much of what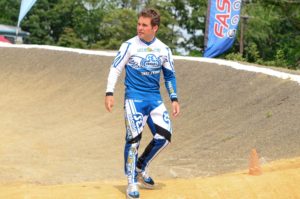 All Kids Bike is about. We long to inspire kids, to offer them the opportunity to explore something that could set their lives on a new path, a life filled with excitement, fun, improved health and an overall drive to achieve something and enjoy the benefits of their hard work.
Being a part of All Kids Bike fully made sense to Donny as his own personal experience with learning to ride a BMX bike at age 6 led him down a path of a life filled with setting and achieving goals.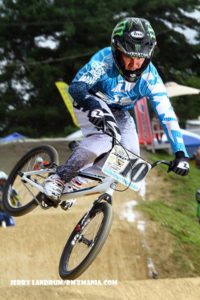 "At the age of six, my parents bought me my very-first BMX bike. Though I was familiar with the freedom a bicycle could offer, I knew this specific machine was meant for something more, and through a family friend, we soon found our way to the nearest BMX track, which was conveniently located in Napa"
From that point, history was in the making Donny explains as he speaks about his first experience with BMX.
"The BMX track offered an environment that made me feel welcome, and what's more, the individualism of the sport meant that I didn't have to be chosen to participate. I could simply find enjoyment in the act of riding or take part in the healthy racing competition that was offered – all to my heart's content – and my family became my team".
We are excited to have Donny support All Kids Bike and know he will be a strong ambassador in helping our mission to teach every child in America how to ride a bike in kindergarten PE class.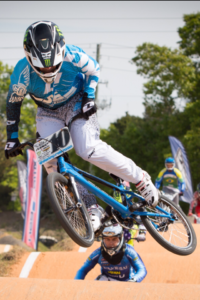 "Though the accolades I've been fortunate to amass show that, through support and hard work, dreams really do come true, it's time to shift the focus from myself, to the millions of other kids who're wishing to find their direction and purpose in life." Donny looks forward to seeing How Far Two Wheels can take young kids today and is able to do that through the new BMX Racing League he co-founded. families will now have a fresh and exciting new opportunity for their rider to experience the feelings of courage, confidence and acceptance through healthy on-the-bike competition. Donny also has the opportunity to deliver his message to audiences that will remind them that their passions have the ability to take them further than they could ever imagine.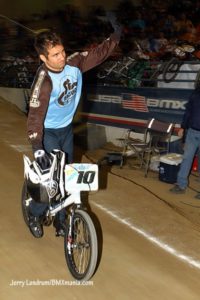 "You have to push yourself, motivate yourself. You must find something your passionate about in life, you have to be proud of the effort you put in." We couldn't agree more Donny and are happy to have you behind the All Kids Bike movement.