AKB National Ambassador; Jamie Robinson; Two Wheel Traveler of The World!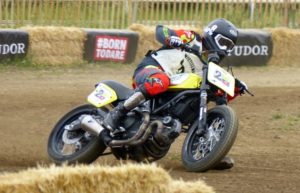 All Kids Bike Ambassadors are selectively chosen to help rally national support and endorse the ideals of All Kids Bike. Changing the world for the better doesn't happen in a day. It takes time, passion, and resources and that is why our most recent ambassador is Jamie Robinson, a former motorcycle racer who hung up his racing leathers and switched into adventure gear to travel and document his world travels on two wheels
Jamie is no stranger to introducing young kids how to ride since he himself started at age 3.5 when his father chopped up an old Garelli moped and taught him to ride. After growing up watching his dad race around the tracks like Cadwell and Mallory Park on his 500xx BSA Gold Star, Jamie swapped his dirt-bike gear for racing leathers and joined his dad racing the asphalt tracks in 1992. Going on to race in British, European and World Championship events, as well as the road courses of the Isle of Man TT and recently Pikes Peak. Those are just a few of his accomplishments, he of course didn't stop there, after deciding to hang up the racing leathers Jamie can be found out adventuring on two-wheels in all sorts of places around the world. He shares these travels on his website motogeo.com which produces an entertaining and inspiring monthly motorcycle adventure series for the global audience. On his website Jamie shares adventures, gear review, motorbike reviews and even has a vlog (Video Blog) where you can join Jamie on his adventures as if you are right there with him.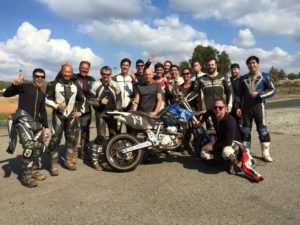 Jamie loves to ride all types of motorcycles and personally has a 1950 Triumph, a 1970 motocross machine, a Ducati Scrambler, and an Aprilia Dorsoduro.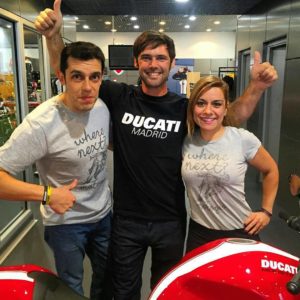 From Jamie, his thoughts on the importance of all kids having the chance to learn how to ride a bike.
"Every child must learn to ride, just like learning ABC's and 123's, as riding a bike increases strength and confidence, as well as fun and enjoyment to every kid who rides. I personally believe that learning to ride a bike is more important than kicking a ball, and the All Kids Bike movement deserves a place in every kindergarten PE class.
Riding a bike is first of all fun, and with a bit of practice, it soon gets exciting! And while kids are riding, smiling and playing around, they are also working every part of their bodies, which helps them stay in shape and in good health. What could be better? The All Kids Bike movement deserves as much recognition as it can get, and I'll do all I can to spread the message."
Thank you Jamie, We look forward to following your travels and watching you spread the message of All Kids Bike!
If you also believe every child deserves the opportunity to learn how to ride a bike, please sign your name in support of our mission, we need your help to get 1 million signatures, all in effort to get America's kids rolling!