Benefits of Biking — Take a [BIKE] Brain Break!
In the days of disrupted routines, online homeschooling, and more people at home more often, we all could use a brain break. Here at All Kids Bike, we know (and admit we are totally biased) that biking is the best brain break there is. However, any type of physical activity can strengthen muscles, boost immune systems, and get those endorphins pumping!
Whether you are tired, have a screen-viewing headache, or just need another idea to get moving, we have an interactive way to promote physical activity, healthy competition, and, most importantly: FUN! Don't have a bike? No problem! Our BIKES Bingo includes some non-biking activities to keep the whole family engaged!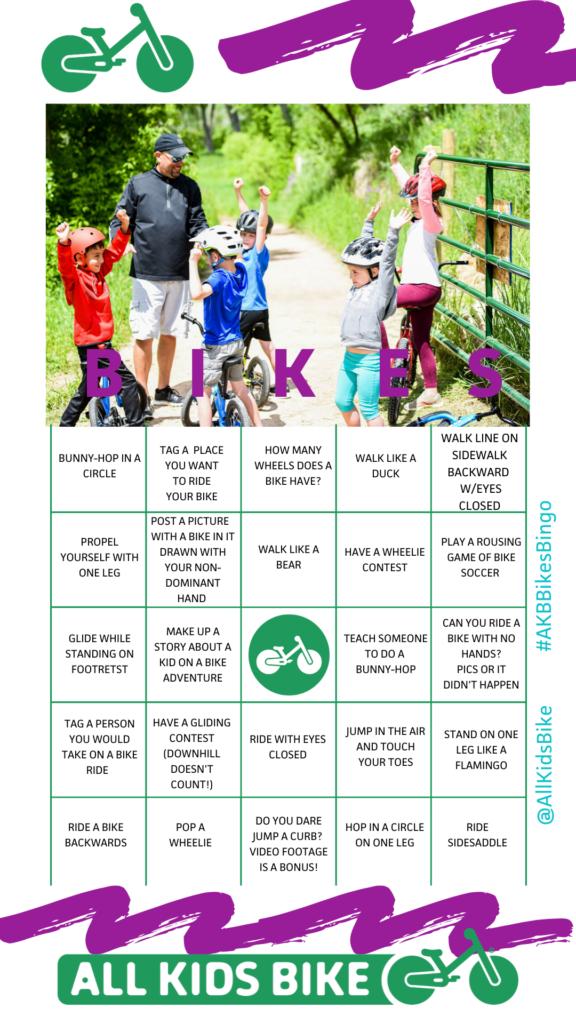 Challenge your kiddo(s), family, and friends, and tell us which activity square is your favorite by sharing a photo and tagging @AllKidsBike or #AKBBikesBingo.
Be sure to visit our Facebook page for more ideas to get moving!